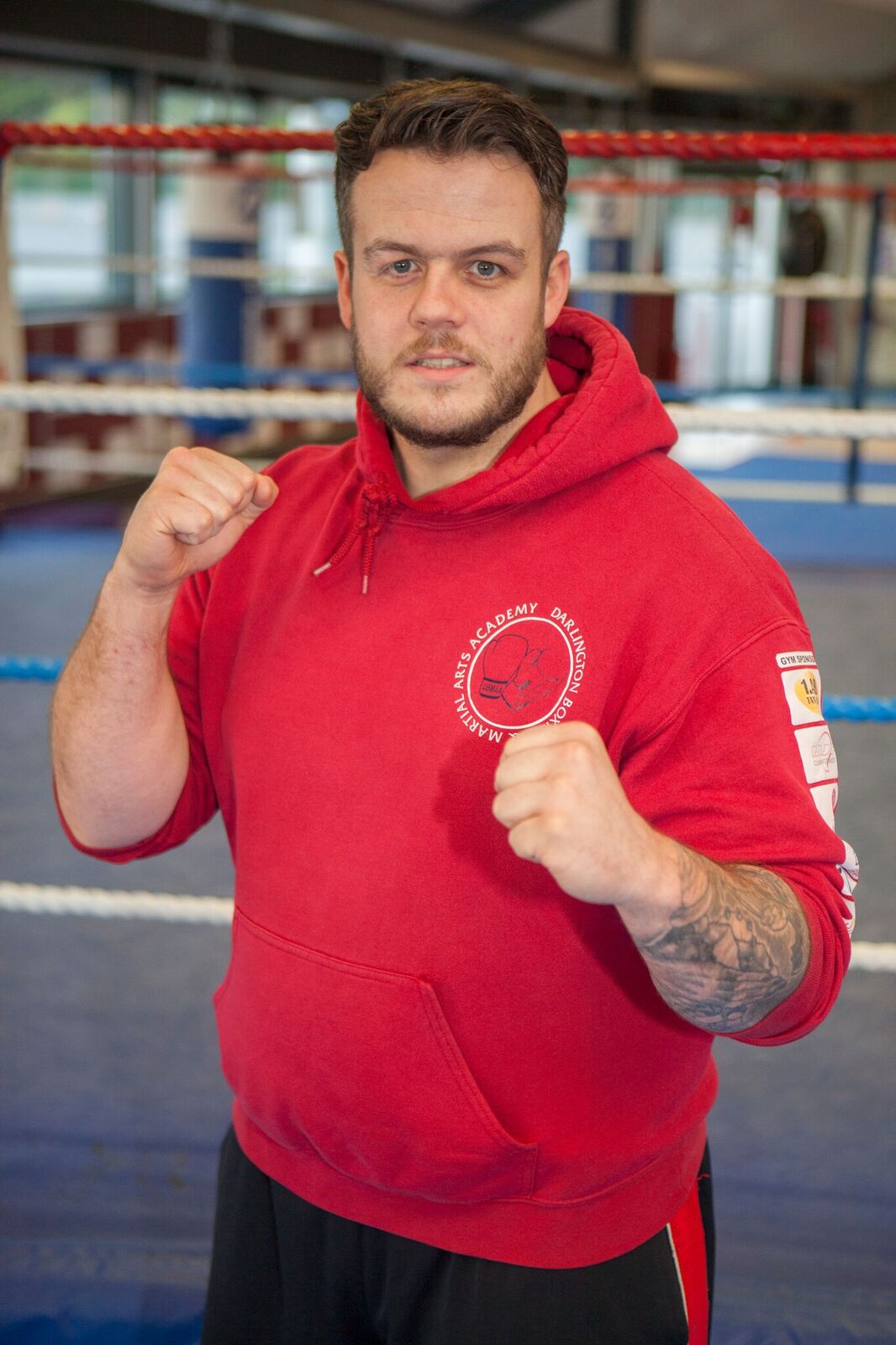 Peter has over 20 years of experience in martial arts and combat sports, beginning at the age of 11 when his Dad took him to a local Karate Club. Peter went on to achieve his 1st Dan by the age of 16 and as a Junior was a double National Bronze Medallist and competed on the Junior England Team where he won Silver Medal in International competition. Peter also trained in Kobudo (Japanese weapons) as well as other Karate styles with instructors around the country.
At the age of 18, while training at a friend's gym, Peter was introduced to Neil & Stephen Walton at a grappling seminar, he went on to train with them at Darlington Boxing & Martial Arts Academy where he met Paul Hamilton. Under the tuition of Neil, Stephen and Paul he competed in some Amateur MMA contests before a trip to Thailand in 2004 opened his eyes properly to Muay Thai. Peter went on to train and compete in Muay Thai, competing internationally on 2 occasions. From 2009 onwards Peter stopped competing but continued to train at DBMA, mainly in boxing and went on to develop an accomplished style of holding pads for boxers and Thai boxers over the years.
In 2015 became head coach of the Albert Hill ABC part of Team DBMA. He has gone on to form a good relationship with the boxers and he and Michael continue to develop Albert Hill ABC along with DBMA. Peter also coaches fitness and Thai boxing sessions.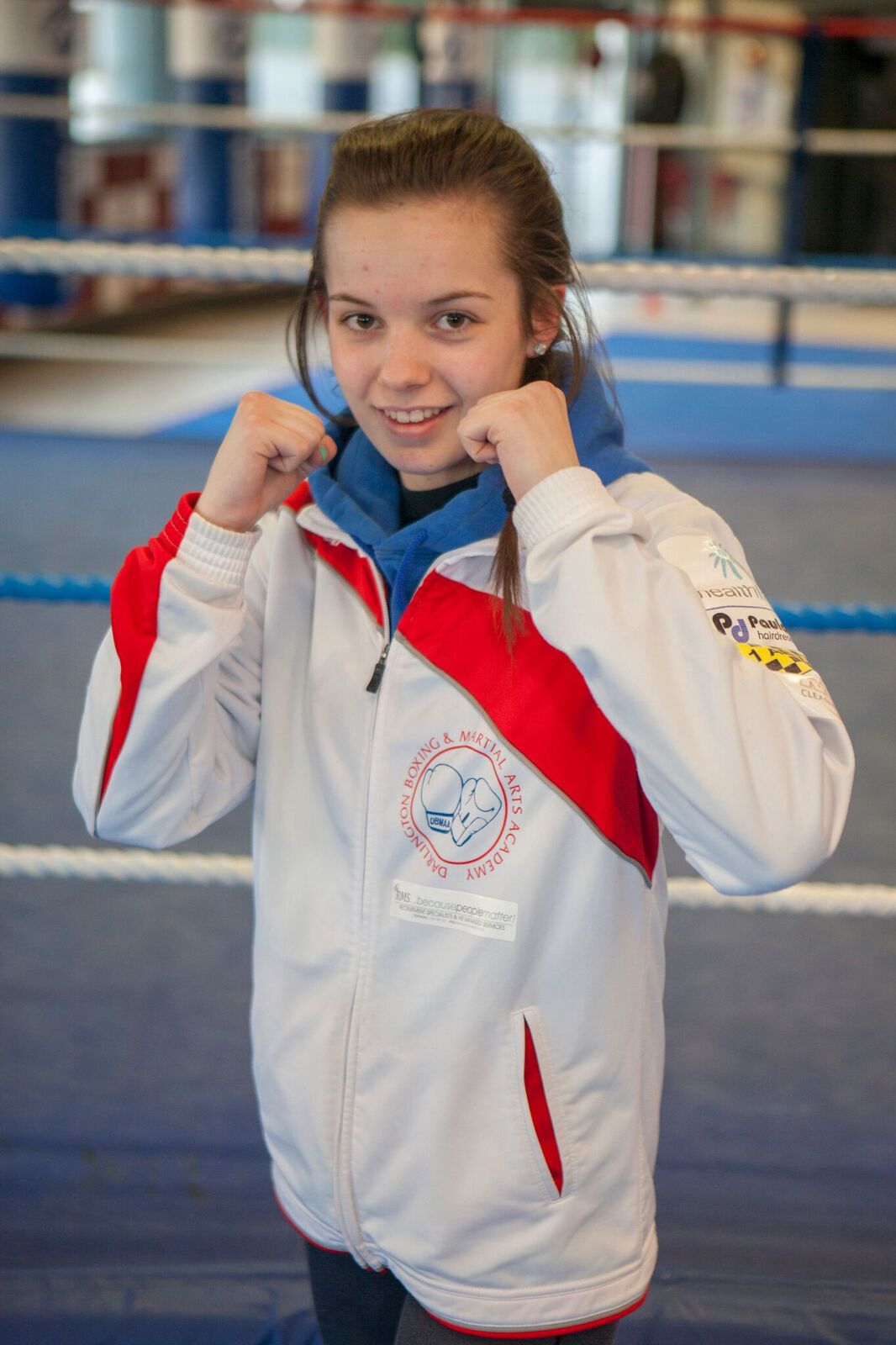 Shannon is the newest member to the team since she started an apprenticeship with us in September 2016, Shannon has trained with us at DBMA for a number of years now and has competed in a number of junior contests and national tournaments. Shannon has a bright future both as a competitor and as a coach at DBMA.
Simon is a long-time member and friend of DBMA, having trained in Muay Thai for over 10 years. He stays in the background a lot of the time as he also works in London, he does however play a big part behind the scenes in the running of the gym and shows and events.
David Griffiths is a brown belt in a Brazilian Jiu Jitsu, a martial art which specialises in ground fighting and the use of leverage and technique to defeat bigger stronger opponents.
A prolific competitor who trains six times a week in addition to teaching he has competed all over the uk. Having previously won bronze twice in the British Open in the purple belt division he went one better this year and earned a silver medal. This is addition to other notable accolades like winning a gold medal in the well respected Grapplenation competition, a silver medal at NAGA (Americas most prestigious grappling competition) and a gold medal in the Pro division at ADCC (Abu Dhabi Combat Club).
His style of Jiu Jitsu focusses on efficiency and pressure – exactly the qualities displayed by Royce Gracie who in the 1990's showed Brazilian Jiu Jitsu to be an effective martial art in the Ultimate Fighting Championship.
An experienced teacher, competitor and martial artist, David makes all his classes beginner friendly and likes to see smiling faces whilst people are training. He believes if you can find a form of exercise you enjoy you will excel and finds Brazilian Jiu Jitsu is great fun in addition to being an effective form of fighting.
Ryan is the newest member of DBMA. Ryan has trained with us for several years and now competes for Team DBMA ABC.